CAREERS
TechnoCAD hires engineers!
TechnoCAD hires mechanical engineers for computer aided design (CAD/CAM/CAE).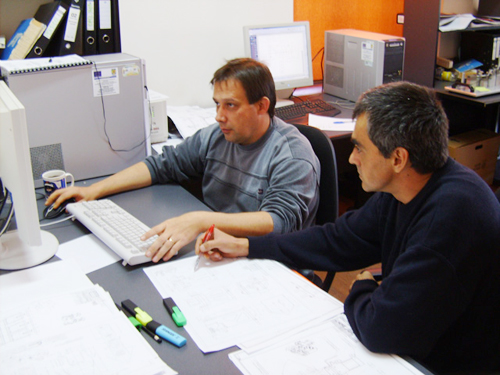 Job requirements:
- degree in mechanical or electromechanical engineering;
- working knowledge of computer aided design programs (CAD - CATIA V5, NX, INVENTOR, PRO/E, etc);
- fluent in English or/and German or/and Italian or/and French;
- availability to work abroad.
If you meet these requirements, please send your resume and cover letter by email to: office@technocad.ro. After submitting your application, you will be contacted to participate in an interview.
Over the years, TechnoCAD S.A. has strengthened its relationship with its customers. In order to enhance personal performance, we are looking for candidates to join our team and contribute to the company's success.
A career in Technocad S.A. is an experience of teamwork and job satisfaction resulting from your personal and company's success.